Warranty

Purchasing from an Authorised dealer like Excel Hi-Fi, means you are purchasing more than just a great product, you are purchasing peace of mind. This ensures you, the customer, are being sold genuine products from dealers that understand those products.

All of our product is designed and manufactured to the highest standard to ensure quality and audio reproduction so that your purchase provides you with many years of enjoyment. To ensure you get the best from your product, please read the owners manual before you switch it on.

Should you have any problems within the warranty period, please contact the appropriate dealer or Excel Hi-Fi for your nearest authorised service center for tech support.

Brands & Product Categories

All our product comes with Australia Wide Manufacturer's Warranty as per the terms and conditions of the supplier. Please be aware that LIMITED WARRANTY is offered on refurbished/re-packaged stock.

YAMAHA AUSTRALIA

PRODUCT

NEW

REFURBISHED

AV Receivers, Speaker & Subwoofers, Hi-Fi Components, Blu-Ray Players

2 YEARS

1 YEAR

Aventage Receivers

4 YEARS

2 YEARS

AV Accessories

1 YEAR

6 MONTHS

ONKYO

| | | |
| --- | --- | --- |
| PRODUCT | NEW | REFURBISHED |
| All A/V | 3 YEAR | 3 YEA |

PRO-JECT (Interdyn)

| | | |
| --- | --- | --- |
| PRODUCT | NEW | REFURBISHED |
| Turntables | 2 YEAR | 6 MONTHS |

WHARFEDALE (AVR - Audio Visual Revolution)

| | |
| --- | --- |
| PRODUCT | NEW |
| Loudspeakers | 5 YEARS |
| Subwoofers | 3 YEARS |

QED (AVR - Audio Visual Revolution)

| | |
| --- | --- |
| PRODUCT | NEW |
| Cables | Lifetime |
| uPlay Plus Series | 1 YEAR |

KEF, REVEL, ELAC (Advanced Audio Australia)

PRODUCT

NEW

Speakers

5 YEARS

Passive Products eg. Speaker Components

1 YEAR

Electronics

NOTE: Subwoofers contain passive elements and active electronic elements

What is and is not covered?

This Warranty covers all defects in workmanship for the duration of the product warranty and is additional to the protection offered by law.

All labour and materials are covered under this warranty, provided the repairs are carried out by an authorised service centre.

This warranty does not cover damage caused by accident, negligence, misuse, abuse, improper operation, fluctuations in electrical current, damage from unauthorised repairs other than those repairs carried out by an authorised service centre.

Any product where the serial number has been removed, modified or defaced are not covered by this warranty.

Freight and removal/installation costs are not covered by this warranty.

Units may not include operating manuals & accessories. Quality of the cosmetic finish is also excluded from warranties, including chassis, panels, cabinet, buttons and knobs.

What you must do to obtain Warranty Service

Should your equipment require warranty service, it must be delivered to an authorised service center, complete with your purchase receipt.

Click on Supplier/Manufacturer below for details on technical support and where to find your authorised, local service center. Alternatively you can contact Excel Hi-Fi on (03) 9702 3399 or at sales@excelhifi.com.au for any assistance you may require.

Amber Technology

In making a claim under this warranty, you agree that if, following receipt of your claim under this warranty, the dealer or its authorised service centre determine that your claim in respect of a product is invalid or you have provided false, inaccurate or misleading information with your claim, the dealer or its authorised service centre may charge you for any labour, parts or transport costs incurred.

Warranty on this product is not applicable outside of the country of purchase.
---
Specially designed for custom integration of whole home audio systems, the "QS" (Quad Streamer) provides four zones of audio streaming and eight channels of high-performance audio amplification in an ultra-slim, 1U-high, rack-mountable enclosure. Expandable and extremely flexible, the QS works with the MusicCast multi-room audio system, allowing it to be linked with home theater AV receivers, sound bars and Hi-Fi gear in a wide variety of configurations.
Designed for custom integration of a MusicCast multi-room audio system connected via Ethernet LAN in a rack or cabinet
Streams four zones of audio per unit, expandable to 32 zones with simultaneous playback in linked groups of up to 20 zones each
Eight channels of audiophile-grade Class D amplification assignable to any zone, bridgeable and 4-ohm capable, featuring a unique ground loop/hum-free circuit design
Built-in Spotify Connect, TIDAL, Deezer and Net Radio music streaming services, plus access to music libraries and linked external sources
Easy control via a free MusicCast app and 3rd-party control systems
1U high, rack-wide enclosure; removable rack ears and faceplate included
Whole Home Audio: Redefined
Ingenious Integration
Designed from the ground up for custom installation, the "QS" represents the ultimate integrated solution for filling every room in a home with extraordinary sound.
Slim Yet Powerful
The QS packs four rooms of audio streaming and eight channels of audiophile-grade amplification into a remarkably slim, 1U-high enclosure, allowing you to fully-optimise your valuable rack real estate.
Expands Easily
Multiple QS units can be used together to expand up to 32 zones with simultaneous playback of linked groups up to 20 zones each. In addition, the QS offers four zone preouts that enable it to be combined with the Yamaha XDA-AMP5400RK, a companion multi-room amplifier, to provide more power or more speaker coverage for large areas in a home. The preouts may also be used to connect powered subwoofers or subwoofer amps.
A Family Like No Other
As a member of the MusicCast family, the QS integrates seamlessly with Yamaha AV receivers, sound bars and more. Now everything – from a surround sound home theatre to a bedroom TV system to in-ceiling speakers in the kitchen – can all work beautifully together.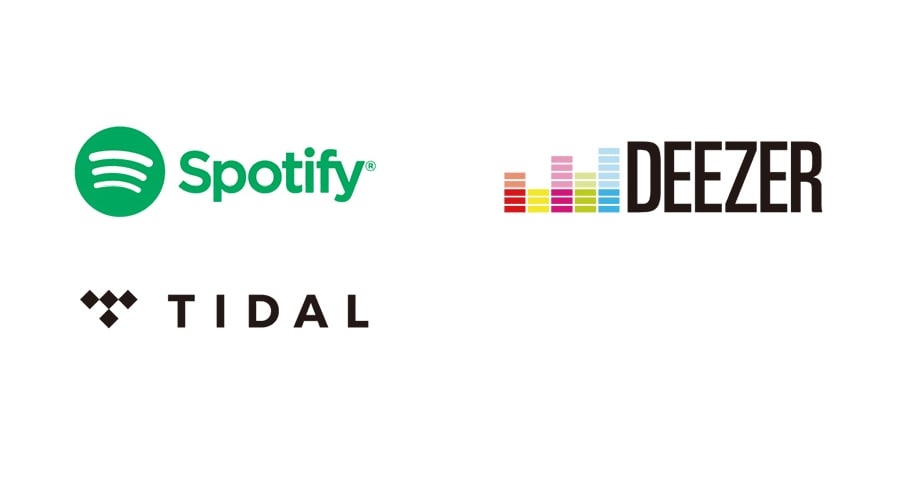 Stream It All
Access all of your favourite music, including built-in streaming services and music libraries on smartphones, tablets and network-attached storage devices.
(Streaming service availability varies by region.)
Plays Nicely with Everything
Want to hear TV sound or vinyl records throughout the home? Link to a MusicCast receiver, sound bar or turntable to access audio from virtually any source.
3rd-Party Control
The QS supports IP control by 3rd-party control systems used in many of today's most advanced smart homes.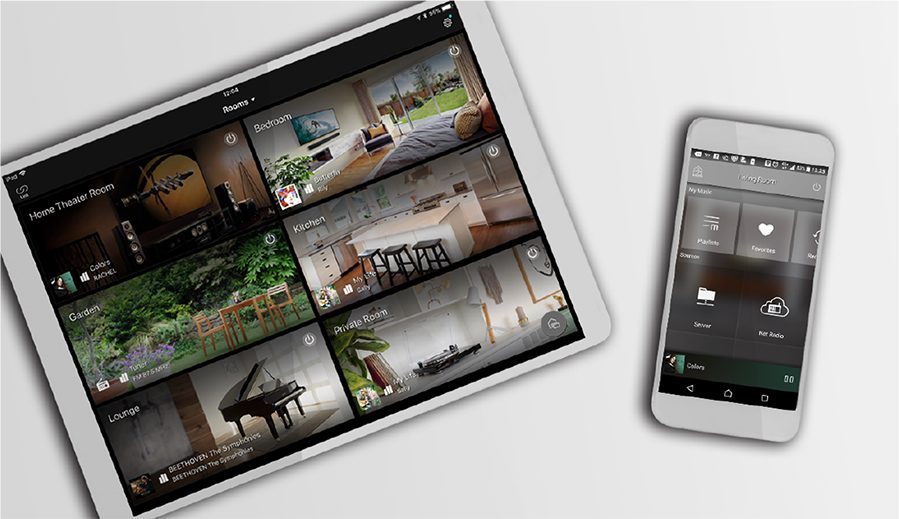 There's an (Amazing) App for It
It's also easy to set up and control with the free MusicCast app, which offers unique personalisation features including the ability to assign custom images to rooms, and to rename, rearrange and hide sources.
Engineered to Sound Extraordinary
Audiophile-Grade Amplification
No ordinary amp, the QS employs ultra-efficient ICEpower integrated circuits to deliver eight channels of pristine, musically-dynamic digital amplification at 50 watts/channel (8 ohms) with an outstanding 10 Hz to 22 kHz (+0/-3 dB) frequency response and 106 dB signal-to-noise ratio. It is 4 ohm capable at 100 watts/channel and bridgeable to 200 watts/channel (8 ohms).
Goodbye Ground Loop Hum
The curse of the custom integrator: ground loop hum, a common and vexing side effect of connecting a bunch of electronics together in a rack. The QS takes care of it with a brilliantly-engineered differential circuit design. Sometimes it's what you don't hear that sounds the most amazing.
High-Resolution Audio
Experience every detail of your favourite recordings. The QS supports high-res audio playback up to 192 kHz/24-bit, and employs the same premium ESS Sabre DACs (Digital-to-Analogue Converters) and PML capacitors used in our flagship AVENTAGE AV receivers.
Uniquely Yamaha
The audio performance of the QS is further enhanced with a suite of exclusive Yamaha technologies, including our Compressed Music Enhancer, Advanced Bass Extension Processing and volume adaptive EQ. The result – it always sounds great.

Versatile Installation
Mount it in a rack with the included ears or remove the ears for shelf installations. The included magnetic faceplate discourages tampering and provides the perfect cosmetic finish.
Custom-Friendly Connectivity and Control
The QS is truly made for custom integration, with Euroblock-style speaker connectors, dual RJ-45 Ethernet ports and a detachable AC cable for smart connectivity, and IP, IR and 12 V Trigger Out jacks for versatile control.
Three Ways to Handle External Sources
In addition to supporting external sources through linking with MusicCast receivers and sound bars, the QS offers an Aux input that can be selected for playback in any zone and a Cut-In input that automatically senses an input signal and temporarily overrides the selected source. This gives you flexibility to integrate media players, CD changers or even paging systems. Thru-Outs let you set up a bus to additional QS units.
Unique Chime Generator
The Chime contact closure inputs let you generate a doorbell chime or, for example, an alert for a gate from a common switch. Output zones and chime sound selection can be configured using the Web Setup.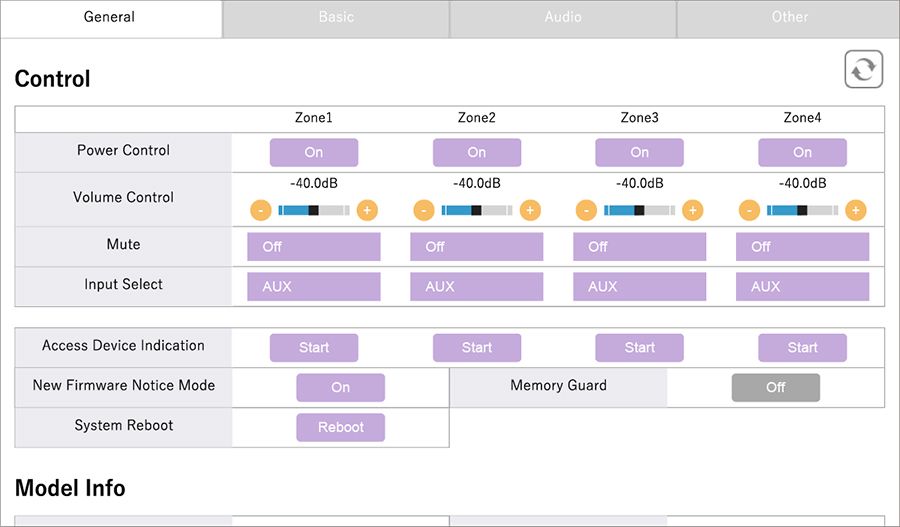 Web Setup
Access Basic or Advanced settings via a Web Setup menu and store commonly-used profiles for faster configuration of future projects.