Warranty

Purchasing from an Authorised dealer like Excel Hi-Fi, means you are purchasing more than just a great product, you are purchasing peace of mind. This ensures you, the customer, are being sold genuine products from dealers that understand those products.

All of our product is designed and manufactured to the highest standard to ensure quality and audio reproduction so that your purchase provides you with many years of enjoyment. To ensure you get the best from your product, please read the owners manual before you switch it on.

Should you have any problems within the warranty period, please contact the appropriate dealer or Excel Hi-Fi for your nearest authorised service center for tech support.

Brands & Product Categories

All our product comes with Australia Wide Manufacturer's Warranty as per the terms and conditions of the supplier. Please be aware that LIMITED WARRANTY is offered on refurbished/re-packaged stock.

YAMAHA AUSTRALIA

PRODUCT

NEW

REFURBISHED

AV Receivers, Speaker & Subwoofers, Hi-Fi Components, Blu-Ray Players

2 YEARS

1 YEAR

Aventage Receivers

4 YEARS

2 YEARS

AV Accessories

1 YEAR

6 MONTHS

ONKYO

| | | |
| --- | --- | --- |
| PRODUCT | NEW | REFURBISHED |
| All A/V | 3 YEAR | 3 YEA |

PRO-JECT (Interdyn)

| | | |
| --- | --- | --- |
| PRODUCT | NEW | REFURBISHED |
| Turntables | 2 YEAR | 6 MONTHS |

WHARFEDALE (AVR - Audio Visual Revolution)

| | |
| --- | --- |
| PRODUCT | NEW |
| Loudspeakers | 5 YEARS |
| Subwoofers | 3 YEARS |

QED (AVR - Audio Visual Revolution)

| | |
| --- | --- |
| PRODUCT | NEW |
| Cables | Lifetime |
| uPlay Plus Series | 1 YEAR |

KEF, REVEL, ELAC (Advanced Audio Australia)

PRODUCT

NEW

Speakers

5 YEARS

Passive Products eg. Speaker Components

1 YEAR

Electronics

NOTE: Subwoofers contain passive elements and active electronic elements

What is and is not covered?

This Warranty covers all defects in workmanship for the duration of the product warranty and is additional to the protection offered by law.

All labour and materials are covered under this warranty, provided the repairs are carried out by an authorised service centre.

This warranty does not cover damage caused by accident, negligence, misuse, abuse, improper operation, fluctuations in electrical current, damage from unauthorised repairs other than those repairs carried out by an authorised service centre.

Any product where the serial number has been removed, modified or defaced are not covered by this warranty.

Freight and removal/installation costs are not covered by this warranty.

Units may not include operating manuals & accessories. Quality of the cosmetic finish is also excluded from warranties, including chassis, panels, cabinet, buttons and knobs.

What you must do to obtain Warranty Service

Should your equipment require warranty service, it must be delivered to an authorised service center, complete with your purchase receipt.

Click on Supplier/Manufacturer below for details on technical support and where to find your authorised, local service center. Alternatively you can contact Excel Hi-Fi on (03) 9702 3399 or at sales@excelhifi.com.au for any assistance you may require.

Amber Technology

In making a claim under this warranty, you agree that if, following receipt of your claim under this warranty, the dealer or its authorised service centre determine that your claim in respect of a product is invalid or you have provided false, inaccurate or misleading information with your claim, the dealer or its authorised service centre may charge you for any labour, parts or transport costs incurred.

Warranty on this product is not applicable outside of the country of purchase.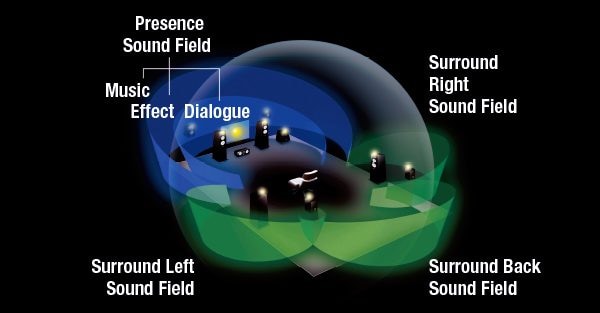 CINEMA DSP 3D for Movie, Music and Game
This unique Yamaha proprietary sound field creation technology, was created by combining measured sound field data with digital signal processing. Yamaha collected sound field data from famous concert halls and music clubs around the world, utilizing its wealth of experience in the fields of concert hall design, public address and mixing. By digitizing this vast trove of information and incorporating it into dedicated LSI devices, it effectively reproduces the spaces of concert halls and music clubs in your home. Immerse yourself in the astounding realism of your movies, and enter a world of profound theater sound.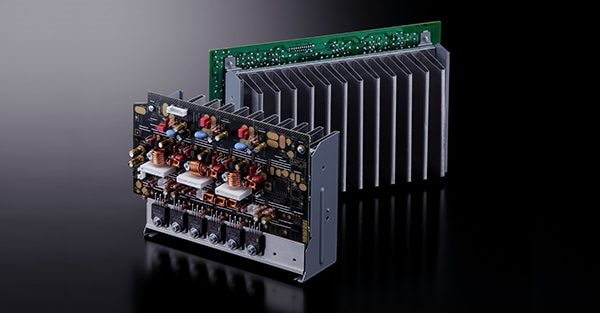 Advantage of High Slew Rate Amplifier
It would contribute a precise signal transmission, especially suitable for high resolution audio signal. Generally high slew rate amplifier causes unstable signal transmission, Yamaha's newly design circuit achieves high slew rate with stable signal transmission.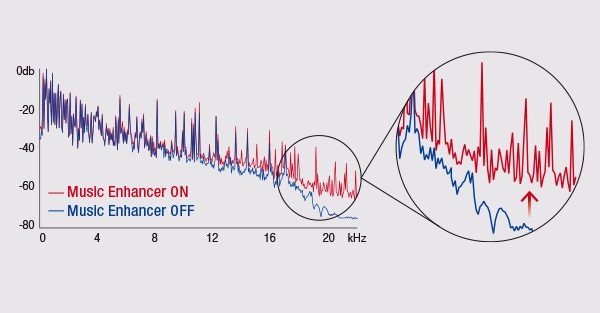 Compressed Music Enhancer
When music is encoded into a digitally compressed format like MP3, the frequency response suffers. Yamaha's Compressed Music Enhancer employs sophisticated digital signal processing using exclusive algorithms to restore what was lost, so the music always sounds the way it should.
MOVIES AND GAMES LIKE NEVER BEFORE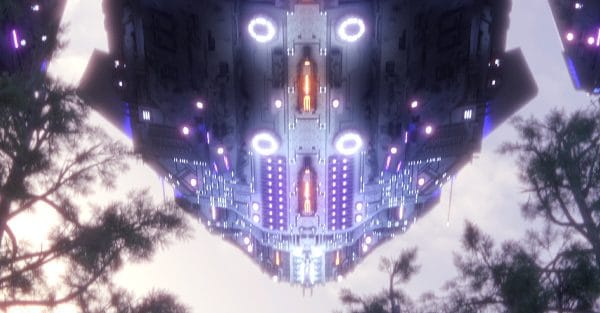 HDR10+*
HDR10+ signals not only dynamic range (the ratio of light to dark) of video content on a scene-by-scene (or even frame-by-frame) basis, it also provides, in a small amount of metadata, the scene characteristics between bright and dark so that important detail can remain. This enables displays to reproduce images more realistically, adhering to the creator's intent.
*This function is available via future update.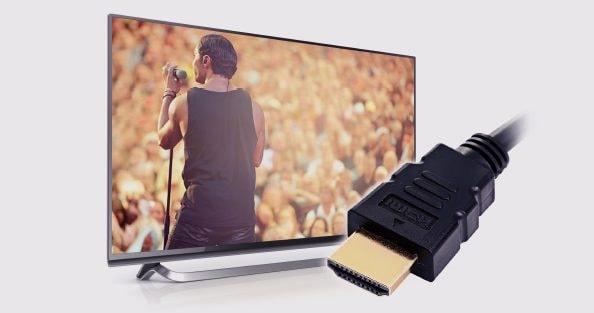 4K/120Hz*
4K/120Hz enables ultra-fast motion UHD images to be crisp and razor sharp; allowing high-performance gaming, sport and action movies to benefit significantly.
*This function is available via future update.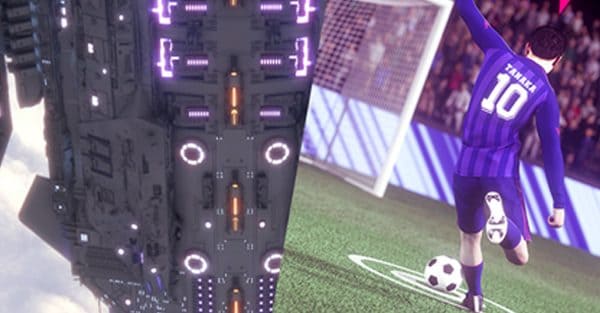 Gaming-dedicated Function(ALLM,VRR,QMS,QFT)*
Enhanced gaming and media features ensure an added level of smooth and seamless motion and transitions for gaming, movies and video. They include: Auto Low Latency Mode (ALLM) allows enables the ideal latency setting to automatically be set allowing for smooth, lag-free and uninterrupted viewing and interactivity. Variable Refresh Rate (VRR) reduces or eliminates lag, stutter and frame tearing for more fluid and detailed gameplay. Quick Media Switching (QMS) for movies and video eliminates the delay that can result in blank frames before content is displayed. Quick Frame Transport (QFT) reduces latency for smoother no-lag gaming, and real-time interactive virtual reality.
*This function is available via future update.
SIMPLE TO SET UP, SIMPLE TO USE
AV Setup Guide App for Initial Setup
No worries, no confusion. Use this special app to receive expert set up assistance for your AV receiver and source devices. It even guides you through various other settings such as speaker connections, TV and source device connections and power amplifier assignments.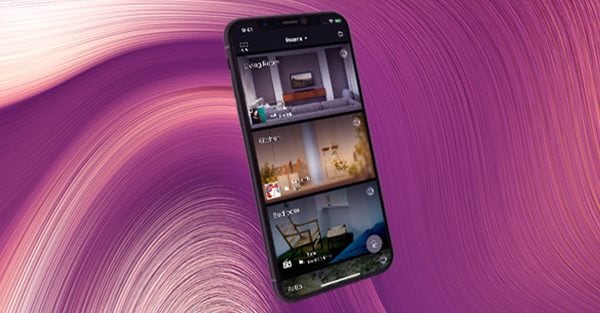 Easy Operation by MusicCast App
Use your smartphone or tablet together with the MusicCast CONTROLLER app to operate the AVR and change settings quickly and easily. The same Controller app functions as a remote control for all your MusicCast-compatible devices as well as full multi-room audio controls.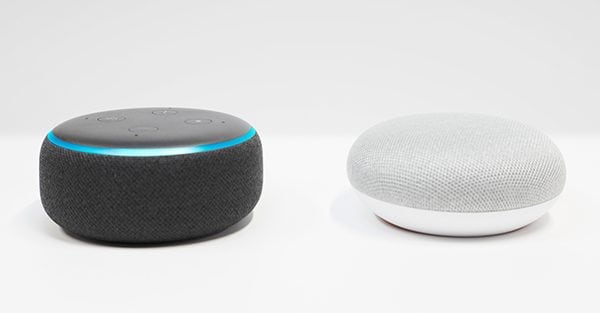 Voice Control(Alexa, Google Assistant)
Touch or voice control – the choice is yours. Intuitively control a single MusicCast product or an entire whole-of-home system with ease using Alexa or Google Assistant and hear your home come alive.
*Availability of voice command control via Amazon Alexa and Google Assistant varies by region.
*A third party device is required to initiate voice commands.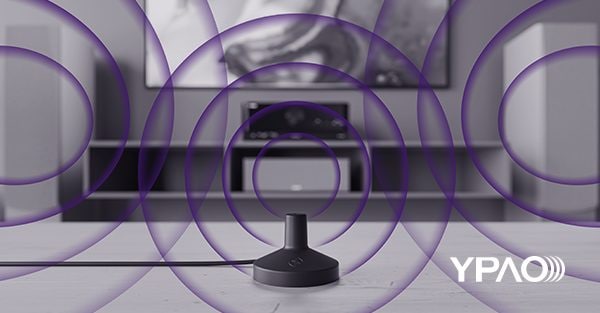 YPAO™
YPAO (Yamaha Parametric room Acoustic Optimizer) analyses the room acoustics and your system, then precisely adjusts various audio parameters to provide the best sound for your room. Simply by placing the supplied microphone at your listening position and switching YPAO on, the system is automatically calibrated for optimum performance in your home theater room.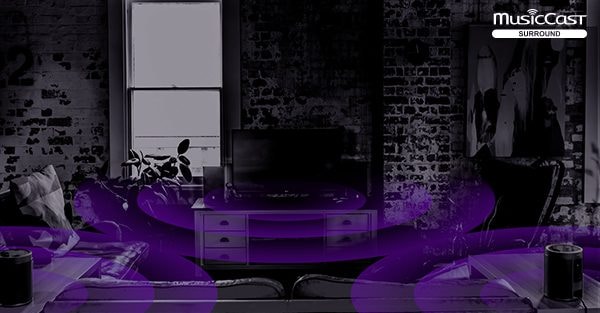 Compatible with Wireless Rear Speaker
Combine this AV receiver with the MusicCast 50 or MusicCast 20 wireless streaming speaker and enjoy the amazing convenience of creating a home theater with wireless surround sound. What's more, you get stunningly realistic sound with a clean, clutter-free setup. Easily turn your current living room into a special entertainment environment where you can fully enjoy movies and music.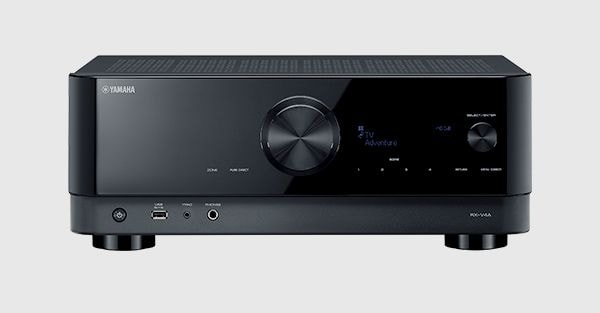 Impressive and Powerful Design Concept
Yamaha's bold streamlined chassis emanates the key aspects of Home Entertainment Control. The iconic design with refined aggression focuses on performance and seamless accessibility. A harmony that exudes elegance, function and supremacy in construction.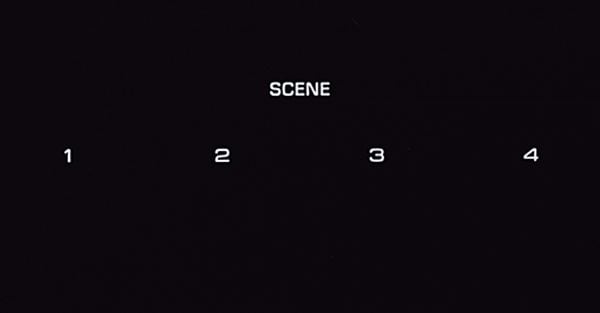 SCENE Buttons with the Ability to Preset Songs and Stations
There are four SCENE buttons. You can preset them for different inputs, as well as a sound field program, Music Enhancer, HDMI output and more. The inputs can be set to specific sources, such as an FM or Internet radio station, a station on a streaming service, a USB device or a song on a PC or NAS (network). Once you have set the buttons, simply press one on the main unit or the remote control to power on the receiver and hear your desired music. The buttons can be re-set at any time.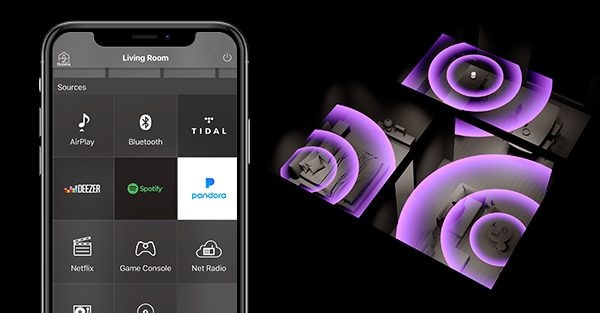 Multi-room Audio - MusicCast
Imagine sharing all the music you love throughout the home – no matter the format. From your favorite vinyl to AirPlay®, Bluetooth® to music streaming services* and even sound from your TV, MusicCast has it covered.
Additionally, all MusicCast products are designed with sound quality at the front of mind. High-res formats including Apple Lossless (ALAC) up to 96 kHz, WAV, FLAC and AIFF up to 192 kHz are supported.
*Music streaming service availability varies by region.
AirPlay 2
Hey Siri. Play music in the kitchen and living room.
AirPlay 2 adds the ability to stream Apple Music and other streaming services to multiple MusicCast devices throughout your home. Easily control it from your iPhone or iPad, link it with a HomePod, or simply utilize voice control and ask Siri fto assist.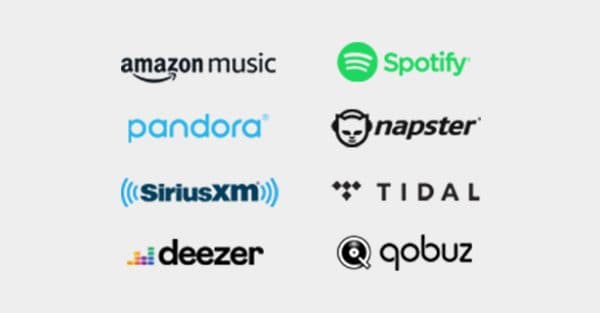 Streaming Service
Explore a world of music with music streaming services* built-in. Synchronizing your playlists and tracks from your smart phone or computer to the AV receiver, music streaming services make it impossibly easy to either listen to your favorites or discover new music.
*Music streaming service availability varies by region.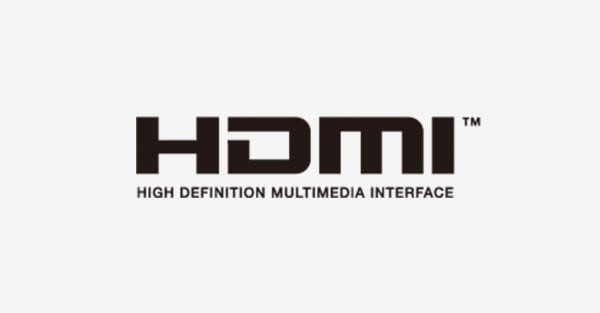 eARC
Unlock the full potential of your 4K content. Enhanced Audio Return Channel (also known as eARC) is the next generation of ARC – available in the industry-leading AV receivers from Yamaha.
eARC delivers full-resolution, multi-channel audio formats such as Dolby® TrueHD and DTS-HD® through your existing HDMI connection, giving you the most realistic surround sound experience for immersing yourself in your favorite movies and moments.