Warranty

Purchasing from an Authorised dealer like Excel Hi-Fi, means you are purchasing more than just a great product, you are purchasing peace of mind. This ensures you, the customer, are being sold genuine products from dealers that understand those products.

All of our product is designed and manufactured to the highest standard to ensure quality and audio reproduction so that your purchase provides you with many years of enjoyment. To ensure you get the best from your product, please read the owners manual before you switch it on.

Should you have any problems within the warranty period, please contact the appropriate dealer or Excel Hi-Fi for your nearest authorised service center for tech support.

Brands & Product Categories

All our product comes with Australia Wide Manufacturer's Warranty as per the terms and conditions of the supplier. Please be aware that LIMITED WARRANTY is offered on refurbished/re-packaged stock.

YAMAHA AUSTRALIA

PRODUCT

NEW

REFURBISHED

AV Receivers, Speaker & Subwoofers, Hi-Fi Components, Blu-Ray Players

2 YEARS

1 YEAR

Aventage Receivers

4 YEARS

2 YEARS

AV Accessories

1 YEAR

6 MONTHS

ONKYO

| | | |
| --- | --- | --- |
| PRODUCT | NEW | REFURBISHED |
| All A/V | 3 YEAR | 3 YEA |

PRO-JECT (Interdyn)

| | | |
| --- | --- | --- |
| PRODUCT | NEW | REFURBISHED |
| Turntables | 2 YEAR | 6 MONTHS |

WHARFEDALE (AVR - Audio Visual Revolution)

| | |
| --- | --- |
| PRODUCT | NEW |
| Loudspeakers | 5 YEARS |
| Subwoofers | 3 YEARS |

QED (AVR - Audio Visual Revolution)

| | |
| --- | --- |
| PRODUCT | NEW |
| Cables | Lifetime |
| uPlay Plus Series | 1 YEAR |

KEF, REVEL, ELAC (Advanced Audio Australia)

PRODUCT

NEW

Speakers

5 YEARS

Passive Products eg. Speaker Components

1 YEAR

Electronics

NOTE: Subwoofers contain passive elements and active electronic elements

What is and is not covered?

This Warranty covers all defects in workmanship for the duration of the product warranty and is additional to the protection offered by law.

All labour and materials are covered under this warranty, provided the repairs are carried out by an authorised service centre.

This warranty does not cover damage caused by accident, negligence, misuse, abuse, improper operation, fluctuations in electrical current, damage from unauthorised repairs other than those repairs carried out by an authorised service centre.

Any product where the serial number has been removed, modified or defaced are not covered by this warranty.

Freight and removal/installation costs are not covered by this warranty.

Units may not include operating manuals & accessories. Quality of the cosmetic finish is also excluded from warranties, including chassis, panels, cabinet, buttons and knobs.

What you must do to obtain Warranty Service

Should your equipment require warranty service, it must be delivered to an authorised service center, complete with your purchase receipt.

Click on Supplier/Manufacturer below for details on technical support and where to find your authorised, local service center. Alternatively you can contact Excel Hi-Fi on (03) 9702 3399 or at sales@excelhifi.com.au for any assistance you may require.

Amber Technology

In making a claim under this warranty, you agree that if, following receipt of your claim under this warranty, the dealer or its authorised service centre determine that your claim in respect of a product is invalid or you have provided false, inaccurate or misleading information with your claim, the dealer or its authorised service centre may charge you for any labour, parts or transport costs incurred.

Warranty on this product is not applicable outside of the country of purchase.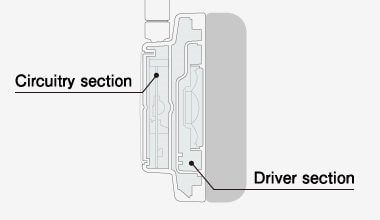 Optimal sound tuning
Employing 40 mm (1-5/8") drivers, Yamaha engineers have designed the HPH-W300 to reproduce a balanced sonic quality through expert tuning and exhaustive listening tests. Whether listening via Bluetooth/wirelessly or with a cable connection, Yamaha's trademark Natural Sound delivers superior performance ideal for music listening.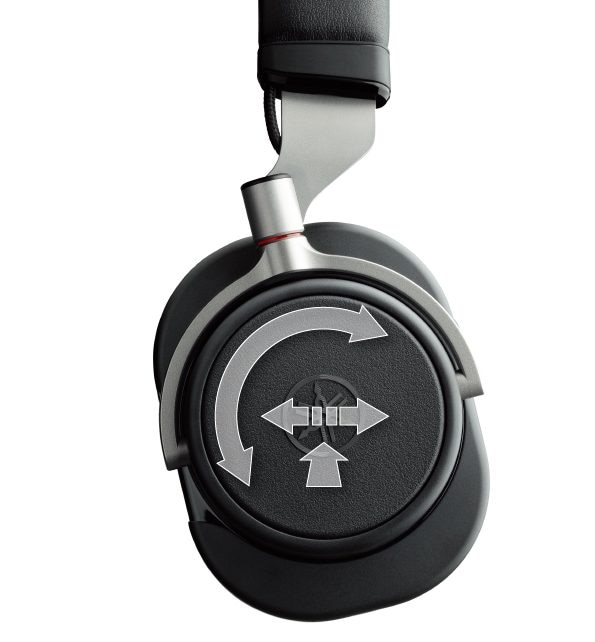 Wireless playback/control
Listen to your favourite tunes on your smartphone or other Bluetooth device with a high-quality Bluetooth® connection with aptX.
Touch controls provide basic operations such as play, pause, skip, volume control and call functions when connected to smartphones.
The HPH-W300 delivers continuous music playback of approximately 24 hours* on a 3-hour charge.
*Battery life may vary and is subject to individual use.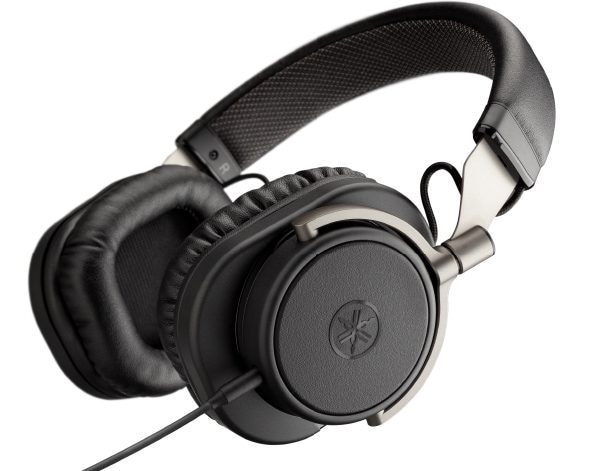 High-Resolution Audio compatibility
In addition to the wireless Bluetooth connection, users can opt for a wired connection with the included cable. A wired connection has the added advantage of allowing full reproduction of High-Resolution Audio sources - letting you hear all the amazing details that are only possible in high-resolution.
*High-Resolution Audio compatibility is only available with cable connection. When using Bluetooth wireless, the audio is converted to aptX/AAC/SBC codec.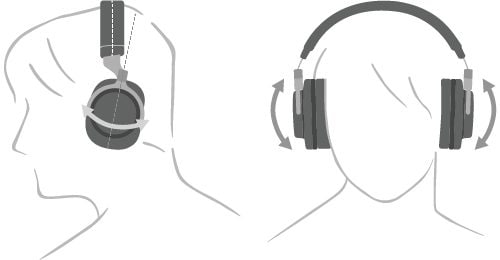 Designed for comfortable listening
The swivel mechanism tilts to best match the angle of the human ear. It aids in providing comfortable listening over extended periods, supplementing the low-resilience cushioning of the ear pads and headband that uses a breathable fabric. The headphones can also be folded flat for convenience.